Music on Hard Drive and Satellite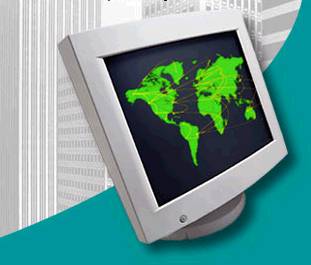 ---
Hardware:

All systems include: Complete Intel Dual-Core Computer system, DSP based PCI Audio Card w/ overlapping audio (Mpeg II wav supported), 15" LCD Flat Screen Monitor, Keyboard, Mouse, Cool Edit software, 160 GB Hard drive, 512 Meg RAM, 8 Channel Audio Switcher w/ faders & silence sensor, and EZ Automation software for Windows XP.
Features:

While the system is On-Air you can change upcoming events easily.

Liner Buttons allow jocks to insert liners or sound effects.

Satellite Ready Switcher. 8 Channel Audio Switcher w/ faders & silence sensor.

Connect up to 8 different audio sources or networks into the automation system.

Announcer Scheduler plays custom liners specific to each announcer.

Fill Function allows automation to join news networks at specific time.

Time / Temp Announce.

Music on Hard Drive or Satellite.

Music segues between songs.

Voice Tracking! Do a live sounding air shift in less than 30 minutes!

Voice Track from home and send via Email (optional).

Basic music and spot scheduling software included.

Basic spot Affidavit system.

Digital Waveform Editing on one computer without on-air interruption!

Has separate audio outputs for on-air and production.

Plays MPEG II wave files (BWF) and allows you to edit them too!

Price:

Complete "turnkeys" package only $3450.00!

Lease for less than $125.00 per month!

Larger systems based on storage capability:
| | | | |
| --- | --- | --- | --- |
| HARD DRIVE | SONGS AM | SONGS FM | PRICE |
| 160 GB | 48000 | 12000 | $3450 |
| 320 GB | 96000 | 24000 | $3650 |
* Based on 3.5 minutes songs, using a 5.3:1 Compression Ratio. AM recording = 32kHz Mono

Traffic and Music interfaces... EZ Automation includes a standard traffic or affidavit log and an enhanced music-scheduling program. However, if you use other traffic & billing software or other music scheduling software, an interface program can usually be written. Call for specific details on your programs.

Other options... Would you be interested in controlling your automation system from a remote computer? Just consider the possibilities; remotes, emergencies, quick program changes, adding weather, news, or voice tracking from home! All you need is PC Anywhere, a modem and another computer using Windows 95/98/2000/NT/XP.
Thank you for considering EZ Automation Systems. For more information call Ed at (810) 895-2040 Voice and Text Messages
or Email us at: Ed [at] VoiceTracking.Com
Back to EZ Automation Homepage.